Harry M. Fisher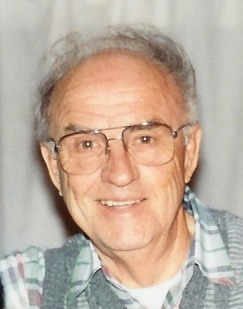 Harry was born in San Francisco, California October 21, 1922. His parents were Harry Otis Fisher and Thyra Dorothy Rasmussen. Harry passed away peacefully in his sleep at his home in Danville on April 22, 2007. During his early years Harry resided in Oakland, attended University High School, where he was in the ROTC. He transferred to Oakland Technical High School for his senior year and graduated in 1941. June 12th 1942 he married Juanita McGill, his high school sweetheart. Harry enlisted in the US Navy in 1943 as an Apprentice Seaman, and was stationed at US Navy Training Center Farragut Idaho. While there he contracted Rheumatic Fever & Scarlet Fever and was hospitalized and transferred to US Navy Hospital at Corona California. Harry was then discharged honorably with medical disability in 1944 returning to Oakland to his wife and 14 month old son. Harry learned a strong work ethic at an early age and along with his love for people and dedication became successful and well known in the automotive aftermarket industry as a Manufactures Representative. He started working with Ernie Vanderwall in the mid 40's and represented the companies – Chicago Rivet Co. – Perfection Gear Co.- Shatterproof Glass Co. – and several other industry leaders. Harry worked well past his 80th Birthday. Harry was a Godly man and had a passion to serve the Lord in many areas of the Church and the Community. He attended Gospel Auditorium in Oakland, Sun Valley Bible Chapel in Walnut Creek, Fairhaven Bible Chapel in San Leandro, and Creekside Community Church in Alamo. A special place of interest and support was Mount Hermon Christian Conference Center. We will all miss his love and unselfish support to both family and friends through the years. Harry is survived by his Wife of 65 years, Juanita May Fisher, his Sister Beverly Mead Furtado, Children Harry Alan Fisher of Danville, Linda Susanne Hawkins of Grass Valley, Son-in-law Bill Hawkins, grandchildren Michael Fisher, Mark Fisher, Wendi Hawkins Sneed, Shelbi Hawkins, Matthew Fisher, Courtni Hawkins; great grandchildren Christina Fisher, Jacob Fisher, Caleb Fisher, Julianne Fisher, and Emma Sneed. Harry is also survived by his sisters in law, Leatrice Perez, Betty Swindell, & many nieces and nephews. Harry's Brother William Wallace Fisher preceded him in death. Harry's maternal grandparents were born in Denmark.
Donations:
Harry spent much of his time and money helping the Mount Hermon Conference Center.
In lieu of flowers if you would like to donate that would be wonderful.
Mount Hermon Association, Inc.,
37 Conference Drive,
Mount Hermon, CA 95041
(831)-335-4466